Vi har heste til salg, på flere forskellige uddannelses niveauer og dermed også heste i forskellige prisklasser. Hos os kan du prøve hesten, på ovalbane, i ridehus eller en tur i skoven. Vi lægger vægt på, at hjælpe dig med at finde den rette hest, til dit behov.
Du er meget velkommen til, at ringe til Dennis og forhøre dig, om vi har den hest du søger.
Dennis Hedebo Johansen: 22826338  mail: dennishedjo@yahoo.dk
Vi  har salgs heste i følgende prisklasser:
A: 0-50.000
B: 50.000-100.000
C: 100.000-150.000
D: 150.000-200.000
E: 200.000 og op.
Tigur fra Lærkegården DK2013100519
Tigur er en 5 års velbygget vallak med rigtig god forpart. Tigur har et godt sind, middel vilje og måler 143 cm i stang mål.
Tigur har nemt ved alle gangarter, med stort plus for tølt, skridt og pas. Tølten mestrer han i et højt tempo og med flot bevægelse, skridten er altid afslappet med stor bevægelse gennem kroppen. Sidst men ikke mindst skal hans meget lovende pas fremhæves, på trods af sin unge alder, er han meget nem at lægge, har flot svæv og tempo, og er alligevel nem at stoppe helt ned i skridt igen.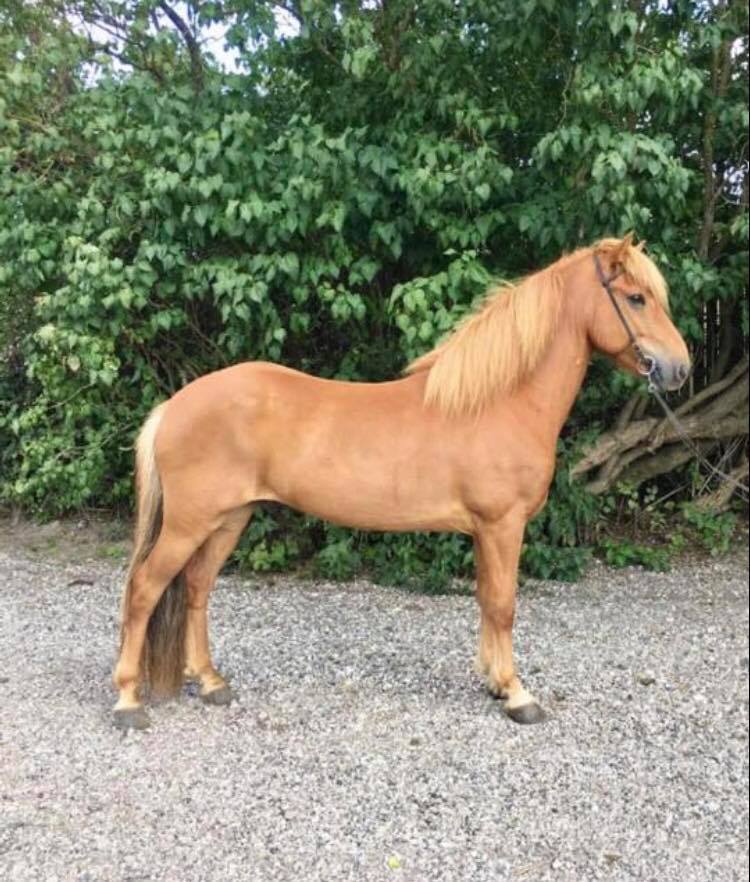 Dásemd fra Stekkjarhóli IS2012281600
Dásemd is a 6 year old mare, she is 5gaited and chestnut pinto with splash.
She shows a lot of talent, and all gaits are very easy, tölt is always clearbeated and walk is always relaxed. Pace has been tested a few times and it feels like it will be easy for her. She is 137 cm.
Viktor fra Kirstineholm DK2009100354
Viktor is a top 1. prize 5gaited gelding with great results in sport for sale.
Viktor is 9 years old, big (145cm) and very beautiful with a lot of mane and tail.
When he was a stallion he was shown with a total score of 8.36, with 8.49 for riddenabilities, 9 for pace, spirit and proportortions, and 8.5 for tölt, form and neck.
Karítas fra Sandagervej DK2012200290
Karítas er en 6 års danskavlet 5 gænger hoppe med et virkelig godt sind og behagelig arbejdsvilje. Hun er 138 cm.
Hun har udelukkende været redet og trænet hos os, så vi vil vove at påstå at hun er velredet og let på tøjlen